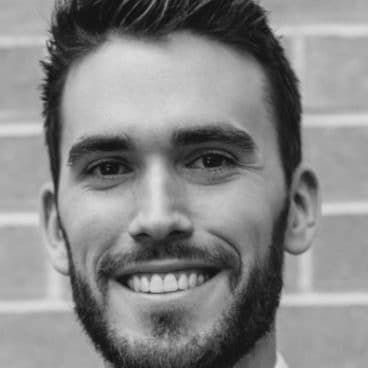 Dr Patrick McGann
Chiropractor
Patrick moved to the QLD with his family after living and practising in Port Macquarie NSW for 5 years. After 2 years on the sunshine coast he is looking forward to exploring Brisbane and getting to know life in the city.
Patrick grew up in Sydney and completed his Chiropractic Studies at Macquarie University with a Bachelor of Chiropractic Science and Master of Chiropractic, and has since undertaken many hours of extracurricular education to improve his skills and knowledge so that he can help people as best as possible through quality chiropractic care.
Patrick utilises a range of adjusting methods including Sacro Occipital Technique (SOT), cranial work, lower force adjustments including Activator instrument adjusting, and of course manual adjustments and soft tissue modalities including IASTM. He also has a keen interest in chiropractic for kids as well as the process of relearning efficient functional movement for improving everyday life and performance.
Patrick is SOT certified, a SD protocol certified practitioner and has studied FAKTR (Functional and Kinematic Treatment with Rehab) and more recently Blair Upper Cervical corrective care, which is a specific fine-tuned approach to structural corrections in the upper neck.
When Patrick is not in practice he enjoying spending quality time with his wife, 2 year old daughter and dog, which could involve visiting the park, playing in the garden, or getting drawn on by his daughter.
To book an appointment with Dr Patrick, Chiropractor call 07 3369 0110 or click here to book online.