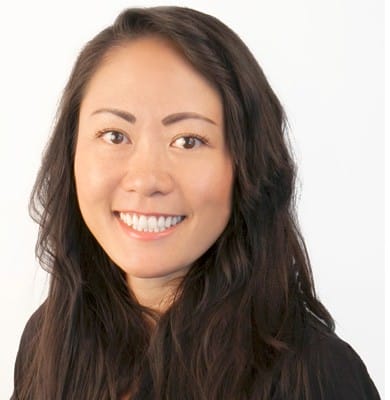 Dr Alli Lee
(Fully Qualified and Licensed Chiropractor)
Director, Chiropractor at Chiropractix Milton in Brisbane
Why Dr Alli is Different
Alli believes in providing the best quality of care for all patients and she wants everyone to reach their fullest potential through good spinal alignment and movement. Most commonly treating headaches, migraines, neck and back pain Dr Alli believes in not only adjusting the spine and affecting the nervous system but also works on the muscles and areas that need special attention. She is also well-trained in extremity adjusting (arms and legs), especially treating shoulder, wrist, knee and ankle problems.
About Dr Alli Lee
Dr Alli Lee is from Ottawa, Canada and she graduated from Murdoch University in Western Australia. She has a keen interest in improving sports performance, overall function and well-being.
She enjoys treating patients from children to the elderly and is able to modify treatments for each individual's needs.
Dr Alli has worked with a number of volunteer groups, including Hands on India, a group of volunteers who provided medical and chiropractic care to impoverished villages in northern India. In addition she has worked with St Patrick's Centre in Western Australia, providing chiropractic treatment to people recovering from drug and alcohol abuse.
Her passion for chiropractic stems from recognising that chiropractic helped her recover from years of weakness in her ankles and legs. The weakness led to her ankles constantly giving way and eventually fracturing her ankle whilst running; preventing her from participating in the sports she loved. After receiving regular chiropractic care, the strength in her legs and ankles returned and she is now able to run with improved function and strength.Dr Alli's aim is to educate and promote chiropractic and health to create the most evidence-based, clinically effective care for all individuals allowing them to achieve the highest quality of life.
She is committed to maintaining the highest level of service and care to all her patients and to make their experience educational, efficient and comforting.
Alli's techniques include:
Diversified adjusting
Dry Needling Acupuncture
Thompson drop
Activator
Muscle Release Technique (MRT)
Trigger Point Therapy (TPT)
Trigenics Neuromuscular Release (frozen shoulder)
S.O.T (sacro-occipital technique)
To book an appointment with Dr Alli Lee Chiropractor call 3369 0110 or click here to book online.