Where can I find a good chiropractor in Brisbane?
We are a chiropractic clinic located 2km away from Brisbane CBD, our chiropractors provide the highest quality of care to help ease, prevent pain and promote health.
Our chiropractors are highly qualified practitioners who understand that each patient has individual requirements therefore we help people of all ages suffering from headaches, back pain , neck pain and muscular pain. No matter your situation or condition, our therapists will strive to help relieve your pain and find a solution for you.
We offer drug-free, comprehensive patient-focused care that helps to maximise your health and well-being. During your treatment you can rest assured that we will only use techniques you are completely comfortable with.
Our Brisbane chiropractors use gentle and effective therapies to help ease your pain. We promote healthy living to all our patients and want to lead as many people as possible to a healthier life, that is why we have been chosen as one of the three best rated chiropractors in Brisbane.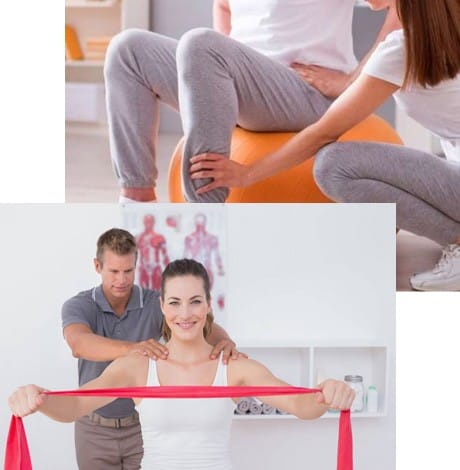 All our Chiropractors has studied at university for a minimum of 5 years full-time as a result our chiropractors meet academic and practical standards set by the Australian Government.Chiropractix is a one-stop-shop for all your health needs. Not only does Chiropractix offer chiropractic treatment, we also provide remedial massage, cupping and Myofascial Dry Needling.
If you or someone in your family is looking for a chiropractor that truly cares for the well-being of every patient, then we'd love to hear from you. Chiropractix is a highly acclaimed Brisbane chiropractor that can help maximise your health. Call Chiropractix today on 07 3369 0110.
Techniques used by our chiropractors include: We also offer chiropractic treatments for kids
Diversified Manual Adjusting
Sacro-Occipital Technique (low force)
Activator Technique (low force)
Myofascial Dry Needling (acupuncture)
Trigger Point Therapy
Active Release Technique
Graston
Cranial Therapy
Joint Mobilisation
Rehabilitation
Trigenics (Functional Neurology Muscle Manipulation)
Who Can Be Treated With Chiropractic?
Chiropractic patients can range from any age group, including babies and the elderly. There are certain exceptions where chiropractic treatment is not the best choice and if this is the case you can be sure our chiropractor would refer you to get the appropriate treatment.
Chiropractix has highly qualified practitioners who understand that each patient has individual requirements, call us now to book an appointment or book online.