Recover From Back Injury With Help From A Brisbane Chiropractor
Just like any other part of your body, when you suffer an injury to your back it's important to take care of it as soon as possible. Left untreated, back injuries can lead to chronic pain, depression and even spinal cord damage. Luckily, Brisbane Chiropractic has been treating patients with back problems and helping them recover since 2012! Whether you have just suffered your first back injury or have been dealing with chronic pain for years, Chiropractix can help you get the relief you deserve!
What Is Spinal Decompression?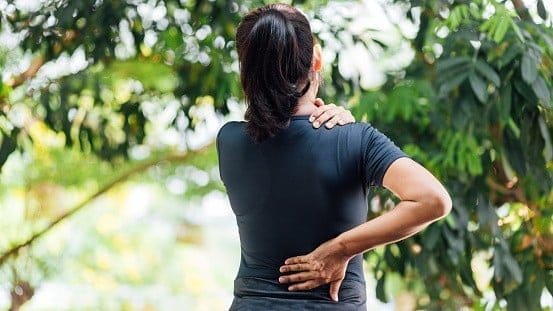 Spinal decompression is a non-invasive chiropractic technique to treat spinal disc herniation and degenerative disc disease. It uses advanced computer-controlled traction with variable speed, which can be adjusted by your Brisbane chiropractor to suit your specific needs. According to studies on spinal decompression, it has been proven that using it in combination with other chiropractic treatments such as Remedial Massage Therapy can increase its effectiveness.
Should I Be Worried About My Back?
Many people worry when they start having back pain, but there are a number of things you can do to help alleviate that stress. The first thing you should do is make an appointment with a Brisbane chiropractor to receive an evaluation on your current condition. They'll be able to determine what's causing your pain and how you can recover from it quickly and efficiently, alleviating much of that worry. So whether you think your back pain is serious or not, make an appointment with a chiropractor near Brisbane city.
Why Chiropractic Care May Help Me?
If you're suffering from back pain, it might seem like modern medicine is all that can help. But some doctors now recommend complementary approaches to treatment, including chiropractic care and remedial massage therapy. What are these alternative therapies and what can they do for you? To find out, visit your chiropractic clinic in Brisbane today.
Am I Too Old For Chiropractic Care?
When it comes to your health, getting help at a chiropractic clinic in Brisbane can have some benefits for anyone. Just because you are older, doesn't mean you can't benefit from having a doctor take a look at your spine and make sure everything is in alignment and working properly. As many older people begin to feel aches, pains, and stiffness it could be due to an issue with their spine that they aren't even aware of until they receive treatment from an expert. An injury or accident could lead to back pain later on in life that was never something you expected, so finding out about chiropractic care should be considered.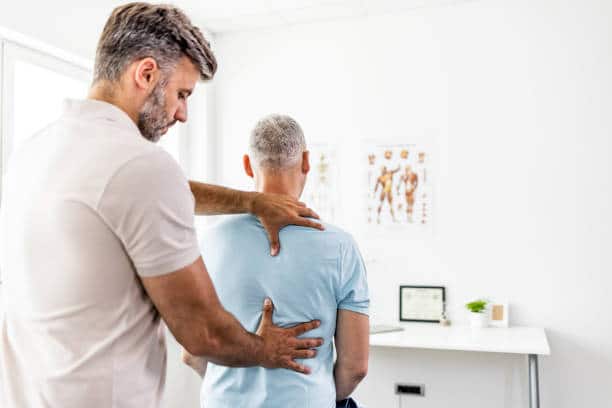 Many people are scared of going to a chiropractor for fear that their back pain will come back. This makes sense—back pain is not fun. However, studies have shown that if you have an acute injury, regular visits to a chiropractor can actually help make sure your spine stays properly aligned, so that you're less likely to experience pain in future. Of course, you should always consult with a medical professional before undergoing any treatment or making any changes to your life!
Will Seeing A Chiropractor Hurt?
The short answer is yes, getting a spinal adjustment from a chiropractor will hurt. The long answer is that it won't hurt as much as you expect, and it doesn't hurt for long. If you are at all apprehensive about seeing a chiropractor to help with your back injury, your apprehension probably stems from two sources: fear of being manipulated by someone else, and fear of pain.
Where Should I Start My Chiropractic Treatment?

If you suffer from back pain, you're probably seeking help from a chiropractor. But if you've never been to a chiropractic clinic in Brisbane before, how do you even begin? The first step is to make an appointment with Dr Alli Lee at Chiropractix (Brisbanes Best Rated Chiropractor)  and take it one step at a time. You can also find answers to your questions by reading on to learn more about what makes our office different than other clinics around town.
What Happens In Your First Appointment?
First appointments are made up of a few elements. I will assess you with a physical examination, and we will talk about your pain, what's making it worse, what makes it better, etc. We'll also discuss treatment options, look at exercises and stretches and come up with a plan to address your back pain. Most patients start treatment immediately after their first visit and are able to see results within days or weeks depending on severity and degree of injury.
How Your Chiropractor Helps You with Recovery?
One of our most common services is chiropractic treatment for back pain. Whether it's caused by injury or ongoing wear-and-tear, back pain can take a toll on your physical and mental health. Studies have shown that regular visits to your chiropractor can improve recovery time and help you get back to your everyday activities much faster than you could without professional care.