James Matthews is a registered chiropractor in Australia and NZ and is the current National Chairman of Sports Chiropractic Australia (SCA).
He holds postgraduate qualifications in sports chiropractic, and in 2015 James was conferred the revered Australian 'Sports Chiropractor of the Year' award.
James has been involved in various leadership positions within the chiropractic profession in New Zealand and Australia; he is the immediate past chair of SCA Queensland and previously sat on the New Zealand Chiropractors' Assn. Council.
During his time leading SCA Queensland, he has coordinated multidisciplinary treatment and recovery teams for a wide range of large scale sporting events including IRONMAN, International Triathlon Union World Series and Sunshine Coast Marathons. At these events, he has focused on the integration of chiropractors into sports medicine teams and mentorship of junior chiropractors and students. James is a regular guest lecturer at Central Queensland University and is a professional speaker, upskilling chiropractors on management of extremity injuries.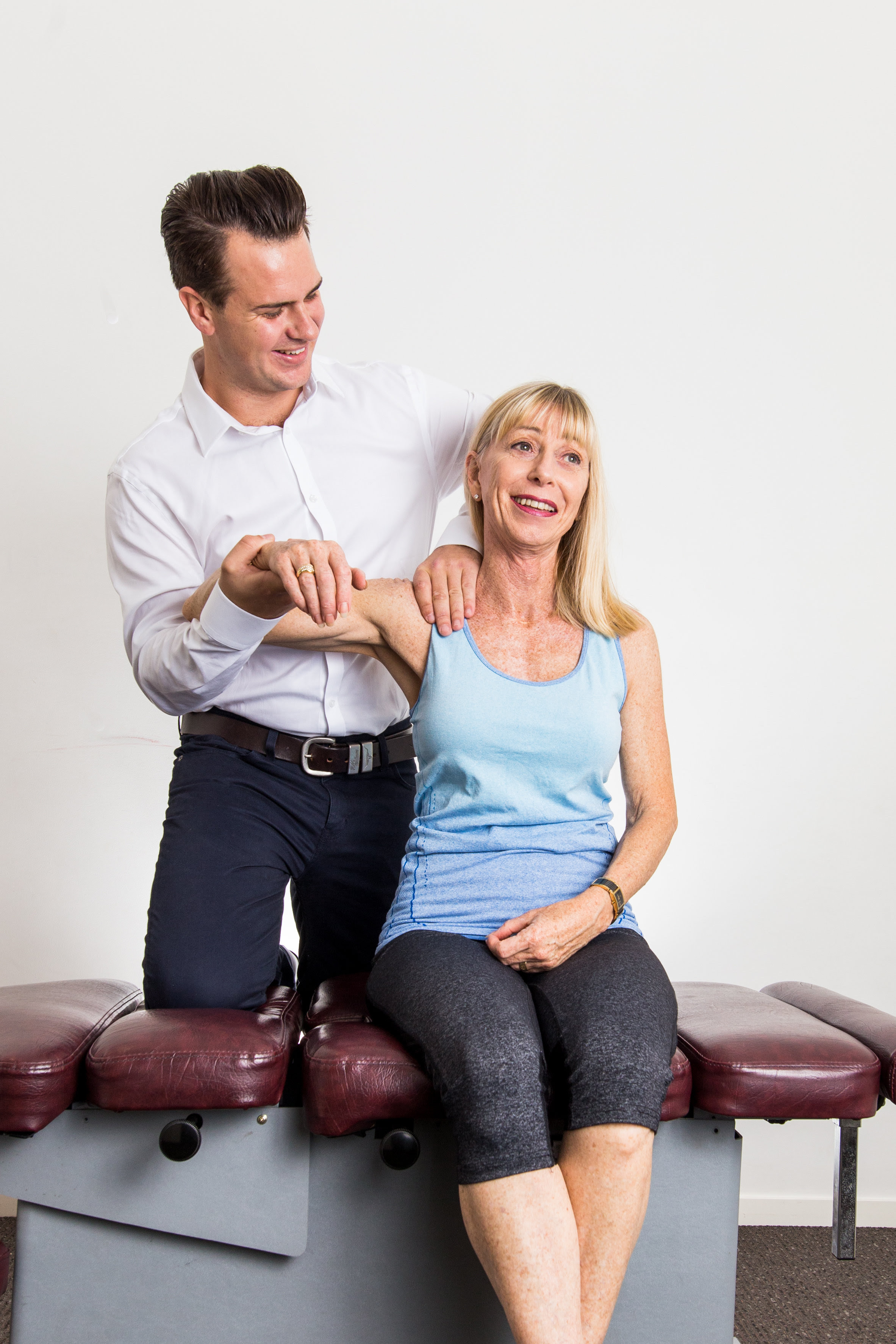 In clinical practice, James treats athletes of all abilities from full time professional athletes, to weekend warriors to the everyman. He has a clinical interest in long distance and multi-sport athletes.
Outside of the office James has toured with the NSW netball team, Wide Bay hockey team and consults for the Sunshine Coast Scorchers Cricket Assn.
In his spare time, James competes in state level hockey, loves to ski and routinely checks the surf cams to see if there are any waves.
Call us today on 3369 0110 or book online.
*Please note that not all availabilities appear online so call us for your preferred time.